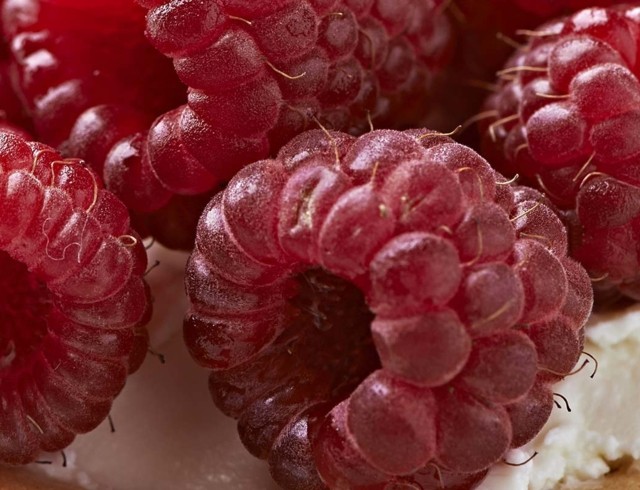 Mascarpone and raspberry tartlets
Ingredients
220 g flour
125 g butter
1 tbsp lemon zest
1 tbsp pure vanilla extract
140 g sugar
1 egg
500 g mascarpone cheese
50 g icing sugar
2 pints of raspberries
Put the flour, diced butter, lemon zest, vanilla extract, sugar and egg in the bowl of the Artisan Stand Mixer. Attach the flat beater and run the mixer on low speed to blend for 2 minutes. Increase the mixer speed to 6 and continue mixing for another 30 seconds

Detach the dough from the beater and form into a ball. Wrap the dough ball in a piece of cling film and let it rest in the refrigerator for 30 – 45 minutes. Using a rolling pin, roll out the dough on a lightly floured work surface to a thickness of about 4 – 5 millimetres. Cut out 12 circles from the dough, wide enough to cover the fluted tartlet moulds. Crimp the dough tightly to the moulds, prick the bottoms with the tines of a fork and then cover each tartlet with a piece of baking paper and weigh down with pie weights.

Turn on the Twelix Artisan oven to 180°C, selecting the Conventional function. Bake the moulds with the short crust for 9 minutes, then remove the pie weights and the baking paper. Continue baking for another 5 – 7 minutes: the edges should be faintly golden.

Remove from the oven and allow to cool on a wire rack before removing the short crust shell from the moulds. In the meantime, combine the mascarpone and the icing sugar with a wire whip.

Use this cream to fill the tartlets and then decorate with the raspberries and serve.
top