Before you put your sifter and scale attachment (5KSMSFTA) together for the first time, wipe the ingredient hopper, sifter assembly, and swivel chute with a warm damp cloth. Dry with a soft cloth. NOTE: Do not wash the sifter housing or digital scale, but all the other parts are dishwasher-safe.
Here are the steps to attach the sifter housing to your mixer:
Turn the mixer OFF (speed '0') and unplug.
If your mixer has a hinged attachment hub cover, flip up to open. For mixers with a removable attachment hub cover, turn the attachment knob counter clockwise to remove attachment hub cover.
Insert the attachment shaft housing into the attachment hub, making sure the power shaft fits into the square hub socket. If necessary, rotate the attachment back and forth. The pin on the attachment housing will fit into the notch of the hub rim when in the proper position.
Tighten the mixer attachment hub knob clockwise until the attachment is completely secured to the mixer.
How to fit the swivel chute:
Lower the swivel chute into the sifter housing at an angle, aligning the marks on the swivel chute with the marks above the notches on the inside of the sifter housing. Swivel chute will be seated securely in the sifter housing and will rotate easily once it is correctly installed.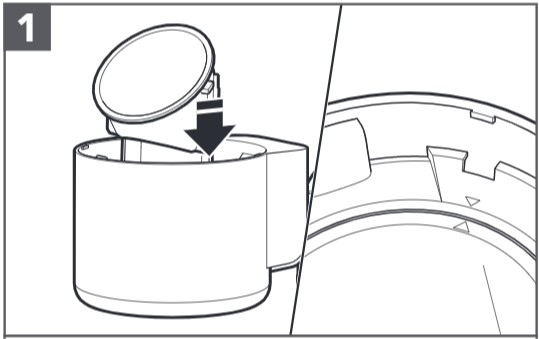 TIP: Align the handle tab on the chute with one of the notches as you lower the swivel chute into the sifter housing to line up the marks.
How to fit the sifter assembly:
Lower the sifter into the sifter housing at an angle so that the drive shaft can be inserted into the sifter housing. Once the shaft is inserted all the way, press down on the sifter, opposite of the shaft, to click it into place.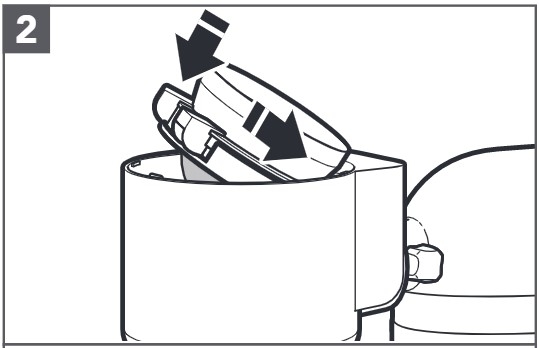 How to fit the scale:
Place the scale on top of the sifter housing with the digital scale display facing away from the mixer, and slightly left of centre. Twist the scale counter clockwise until it locks into place.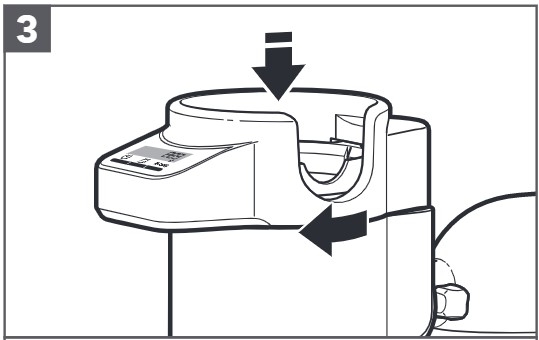 How to fit the ingredient hopper:
Align the ingredient valve with the corresponding notch on the scale, and lower the hopper onto the scale until fully seated.