Once you've had the help of your sifter and scale (5KSMSFTA) to make deliciously light and airy creations, it's time to clean up.
How to clean the sifter and scale attachment:
The following parts are dishwasher-safe, but in the top rack only:
ingredient hopper

sifter assembly

swivel chute

scale plate.

TIP: When placing the ingredient hopper in the rack, make sure it is lying on its side with the ingredient valve facing down.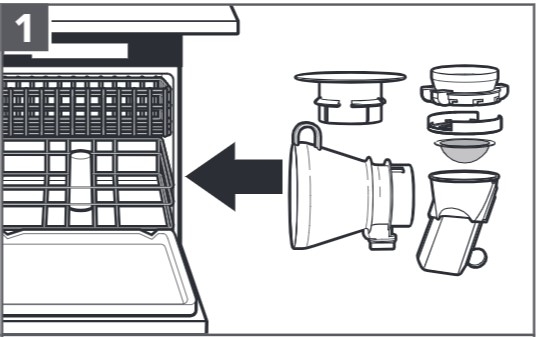 Do not immerse the scale or sifter housing in water or other liquid. Wipe clean with a warm, damp cloth and dry thoroughly with a soft cloth before using or storing.
If you need to clean the screen, turn the collar to the left to loosen and release it.